OBSERVATIONS AT CABAUW
​

Most of the observational data I use in my research comes from the Cabauw Experimental Site for Atmospheric Research (

CESAR

; e.g., Monna and Bosveld, 2013). It is located in the "Green Heart" of the Netherlands, near Lopik. CESAR is operated by the Royal Dutch Meteorological Institute (KNMI) and a consortium of research institutes and universities. It is surrounded by predominantly agricultural fields and small waterways and is in fairly homogeneously flat terrain, broken occasionally by small villages. The nearest major city is Utrecht located roughly 20~km to the north-east, with the industrial city of Rotterdam approximately 35~km to the west/south-west, and the

cities of Amsterdam and The Hague and the North Sea each roughly 50~km to the north, and west, respectively.

Location of the CESAR mast.
The primary feature at the CESAR site is the 213-m tall instrument mast, which, in addition to other instruments around the site including a series of smaller masts and an automatic weather station, measures the vertical profiles of various meteorological variables including temperature, wind speed, and visibility, among many others. Data from the site is publicly and freely available through the
CESAR database
.
Fog at Cabauw
With a mild climate, distinct seasonal and daily cycles, and a lot of available moisture, conditions in the Netherlands are often suitable for fog formation. Fog events are observed at Cabauw approximately 1/6th of the nights throughout the year, with a peak in events in early autumn. Fog events occur roughly 6-8 times per month during September and October.
The most common type of fog is radiation fog, making up almost 2/3 of all events observed at Cabauw.
Powered by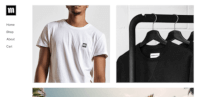 Create your own unique website with customizable templates.